J.D. Power released the latest report: Apple iPad with a 8 point advantage over Samsung, was named the "flat panel computer America consumers are most satisfied with". In the selection of the various options, in addition to the price of a, iPad scores are ranked first, a total of 830 points. Followed by Samsung, scoring 822 points.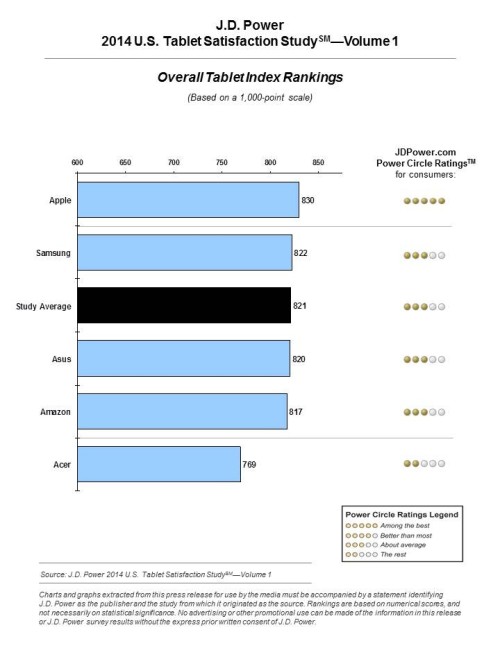 iPad once again been named the most satisfying consumer tablet
J.D. Power mentioned, reduce the tablet computer overall price leads to a decrease in overall satisfaction. Apple iPad except the price, other functions are very satisfactory.
In addition, J.D. Power studied the tablet computer sales, consumer buying habits and brand loyalty. The conclusion is, 2014 is the most important factor of flat computer is the price, the user of 25% tablet computer that price is the main reason for choosing the brand. Function and brand reputation is flat computer second important choice factors.